Several Storm Lake Police officers were invited to have lunch with the fifth grade class at the Storm Lake Middle School Tuesday for Police Week. The students and staff gave the officers wristbands and key chains.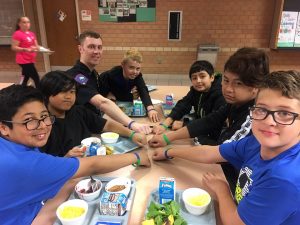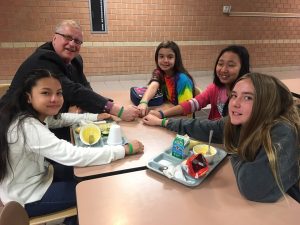 The Storm Lake Police Department, along with communities across the United States, are observing National Police Week to honor and remember those law enforcement officers who made the ultimate sacrifice, as well as the family members, friends and fellow officers they left behind.
This past year in addition to the over 16-thousand law enforcement officers injured annually, 163 officers lost their lives in the line of duty and another 159 officers committed suicide while on the job or actively employed.
(Photos from Storm Lake Police Department)