Storm Lake St. Mary's High School will be inducting four new members into the Athletic Hall of Fame at the 2019 Homecoming Games vs. Pocahontas Area High School Friday, Jan. 25th. The induction ceremony will be between the varsity boys' and girls' games.
Three athletes and one Panther of Honor volunteer will be honored at the ceremony – Jim Mech, SMHS Class of 1956 (dec.), Stacey Laven Evans, SMHS Class of 1991, Eric Wordekemper, SMHS Class of 2002 and longtime volunteer Wayne Andrews.
The public is welcome to attend the games and ceremony.
Jim Mech '56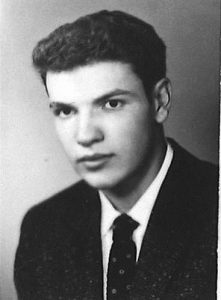 Mech is a season and career scoring leader at St. Mary's High School. He scored 971 points as a senior in 1955-56 to set Iowa's all-time record and still stands third on the single-season list in Iowa. He has 1,983 career points (before there were three point plays). He had a career high of 52 points in a game (Versus St. Mary's Alton in 1955) and scored 40 or more points five times and 30 or more points 25 times. He was a three year starter and led the team in scoring all three seasons.
He averaged 30.3 points a game as a senior. He was fourth team all class All-State in 1956 before there were school size classifications. Bernie Saggau said he was the best high school player he'd seen in 20 years of refereeing. His classmates remember him as a natural athlete, ahead of his time with the jump shot, and very fast.
Mech also continues to hold the high school discus record at 132.10 feet. He qualified for state in the discus and football throw. He was an excellent baseball pitcher and first baseman and hitter. He later attended Creighton University on a basketball scholarship. Mech died January 1, 2015.
Stacy Laven Evans '91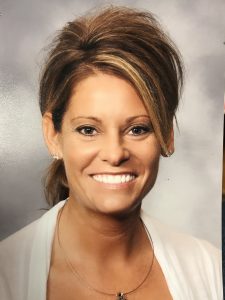 Evans was a four year letter winner, captain and all conference volleyball player at St. Mary's. She was a four year letter winner, captain, all conference and all district basketball player and played on the Iowa Select Team. Evans was a four year letter winner, all conference and captain of the track team.
Evans lettered in golf two years, was a five year starter in softball, all conference, second team All-State in 1988, 1989 and 1990. She made all state and district teams. In 1991 made first team all-state, all district and played on the senior all-star team. She also played on the Storm Lake Beavers Amateur Baseball League as the only woman in the United States.
Evans went on to Drake University on a full-ride scholarship to play basketball and also played softball for two seasons. She graduated with a degree in Art Education. She now works as an instruction coach at Indianola Community School District as a Title Teacher Mentor Coordinator and coaches high school softball and middle school basketball.
Eric Wordekemper '02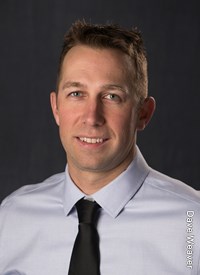 Wordekemper was a five year varsity starter and was first team All-District Baseball Pitcher in 1999, 2000, 2001 and 2002 for St. Mary's High School. He earned All-State honors in 2001 and 2002, was named the Bob Feller Pitcher of the Year in 2002 for Class 1A.
Wordekemper played baseball at Creighton University for three seasons and in 2004 was All-Missouri Valley Conference Honorable Mention. He was drafted by the New York Yankees in 2005 in the 46th round. Most of his professional career has been spent as a relief pitcher but has also been a spot starter.
In 2007 Wordekemper was the Florida State League Mid-season All-Star, FSL Post Season All-Star, FSL Most Valuable pitcher and Baseball America High Class A All-Star.
Wordekemper played for the Gulf Coast League Yankees Rookie level, Staten Island Yankees, Charleston River Dogs, Columbus Clippers, Tampa Yankees, Trenton Thunder, Scranton/Wilkes-Barre Yankees.
His best season by far was 2007 when he went 2-0 with 33 Saves, only allowing 3 earned runs in 47 innings. He struck out 34 and walked 11 in that season with Tampa.
Wordekemper was released by the Yankees after 2011 and played in Taiwan for the Uni-President 7-Eleven Lions, played for Olmecas de Tabasco in the Mexican League, Caneros de Mochis in the Mexican Winter League, Camden Riversharks before an elbow injury.
He is currently working as a pitching coach for the Creighton University Bluejays.
Wayne Andrews, volunteer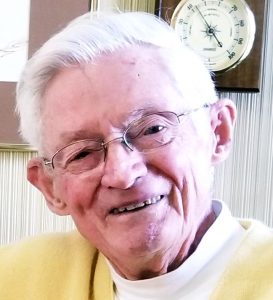 The nomination committee for the St. Mary's High School Athletic Hall of Fame is presenting a special Panther of Honor Award to Wayne Andrews, he and wife Bernie are parents of five graduates – Barbara Rathke SMHS '66, Jane Erickson '72, Mary Beth Andrews '73, Trish Zielinski '77 and Amy Hurley '82. In addition to the many volunteer responsibilities of a Catholic school parent and parent of an athlete, Wayne faithfully continued to volunteer to run the clock and scoreboard for over 50 years before retiring.
Wayne also served tirelessly on many school and parish boards and committees including St. Mary's School Board, St. Mary's Finance Council, and served as St. Mary's lay director. He was also instrumental in developing the SOS Thrift Store concept and continues to serve on its board today.
(thanks to Dawn Prosser)