Storm Lake St. Mary's High School students participated with Buena Vista University's Digital Media Department's hands-on media workshop "Harnessing Your Storytelling Superpowers."
The students worked alongside BVU faculty-student teams to produce in BVU's new high definition television studio, record radio public service announcements and went live on KBVU 97.5 FM and took photos with DSLR cameras and edited them for web stories. Additionally, if high school students applied for the BVU digital media program, they were eligible to interview for scholarships.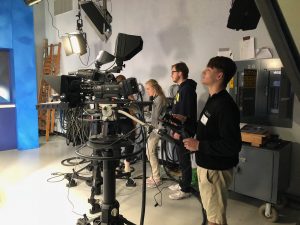 Ellie Bacon and Dawson Miller learn how to man the television studio cameras from a BVU student.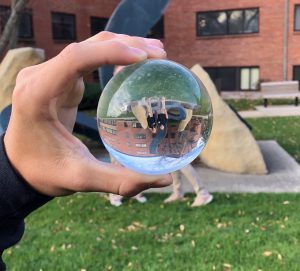 The students learned how to take photos with a crystal sphere and took photos all around campus with a sphere.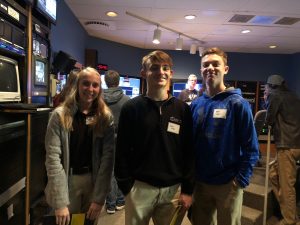 St. Mary's High School students Ellie Bacon, Dawson Miller and Mason Laven in the television production studio at BVU.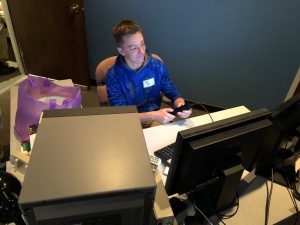 St. Mary's High School student Mason Laven learns some new skills at the BVU Digi Days at Buena Vista University Media Department last week.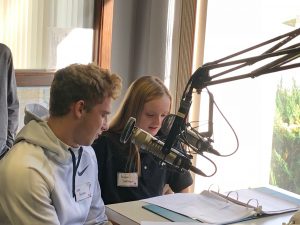 St. Mary's High School students Jake Heitman and Gracelin Dalhauser live on KBVU 97.5 FM radio as part of the Digi Days project.