Despite freezing rain and a two hour late state, Storm Lake Saint Mary's new Future Farmers of America chapter hosted a breakfast and screening of "Farmers for America" Tuesday morning as part of National FFA Week.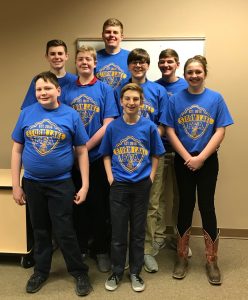 The members of the inaugural Storm Lake St. Mary's Future Farmers of America chapter. Front: Logan Merten, Lane Carlson. Second row: Bennett Smith, Kendall Snyder, Sydney Hurd. Back row: Chase Hurd, Will Hurd and Tanner Snyder.
The group invited area FFA chapters, FFA parents, and area farmers. The documentary includes several Iowa farmers and was designed for bringing together high schoolers and farmers interested in food production to stimulate discussion. Filming of "Farmers for America started in 2012 in Iowa.
This was the first event for the new FFA chapter at Saint Mary's. Dale Gruis is the chapter advisor.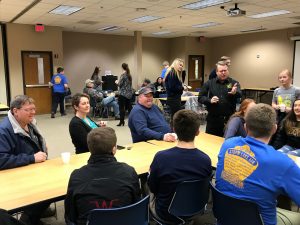 Parents and area farmers Tom Snyder, Lisa Hurd, Dave Merten and others came to attend the program.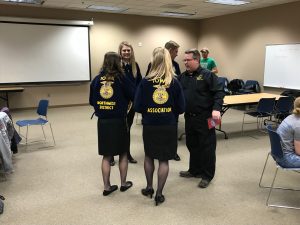 The iconic FFA jackets!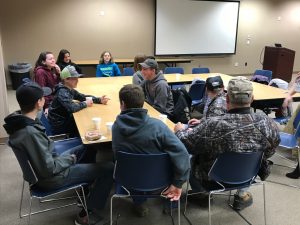 Visiting FFA chapter enjoys refreshments before the program.