The Diocese of Sioux City has named Patty Lansink superintendent of Catholic Schools.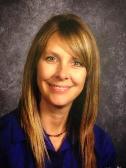 Lansink has served as interim superintendent since July when Doctor Dan Ryan took the job of president at Dowling Catholic High School in West Des Moines. Lansink has been principal at Saint Rose of Lima Catholic School in Denison since 2011, and has also served as assistant superintendent of the Diocese of Sioux City since 2015.
Lansink has over 20 years of experience in education and has a Masters of Science in Education degree from Buena Vista University. She and her family live in Ida Grove.
The Diocese of Sioux City has 16 school systems,including Saint Mary's in Storm Lake, and serve more than six-thousand students.