Storm Lake St. Mary's School will be conducting their Kindergarten Round Up Thursday, March 1st at 5:30pm, with attendees gathering in the school gymnasium.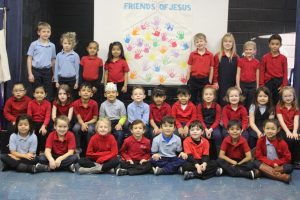 Parents should plan to bring their prospective Kindergarten student. Attendees will learn about a typical school day in a Catholic school, ask any questions regarding uniforms, lunch, tuition, and scholarships. Families will also visit the Kindergarten classroom and tour the school campus.
Those interested in reserving a slot for St. Mary's School Round-Up should contact the school office at (712)732-4166. For more information, check the website at www.stormlakecatholic.com and click the school tab. Enrollment is open to students of all faith and socioeconomic backgrounds. Approximately 98 percent of St. Mary's students attending have received tuition scholarships.