Storm Lake St. Mary's School held an impromptu "Pink Out" last Friday night – despite the cancellation of their basketball game versus East Sac County High School due to inclement weather.
The Hall of Fame inaugural induction ceremony also had to be cancelled. However with roaster pans full of smoked meat and baked beans courtesy of Central Bank for the BVRMC Oncology Clinic fundraiser, the organizers decided to see how might show up that night for a meal. And then the committee wondered who might show up for a scrimmage of a few junior varsity and varsity players and watch the award winning dance team. And then it turned out that many of St. Mary's alumni players were in town for the hall of fame event that was postponed and were willing to scrimmage – including the 2011 state championship team. In the end, the east end of the stands were full of Panther fans and students cheering on the current and past Panther players!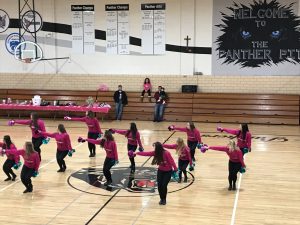 The Silversteppers dance team had a special routine for the impromptu Pink Out Friday night.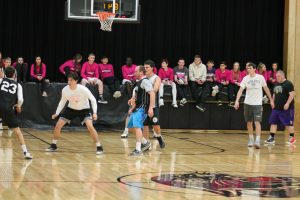 The St. Mary's alumni pulled together enough players to hold a scrimmage game – including many players from the 2011 state championship 1A team.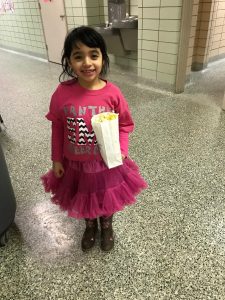 Julie Tapia was all decked out in pink for the festivities of the Pink Out Friday. She is a first grade student at St. Mary's School and the daughter of Jesus and Melina Tapia.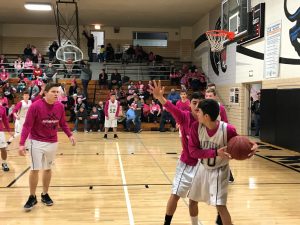 The junior varsity and varsity scrimmaged as part of the Pink Out festivities since the regulation game was cancelled. Felix Klisson, and Francisco Gonzalez are ready to steal the ball away from Aaron Ramos (#10).