Storm Lake St. Mary's Santa's Secret Workshop will be opening this Saturday, December 2nd at the north branch of Citizen's first National Bank, and will be open from 10am to 2pm.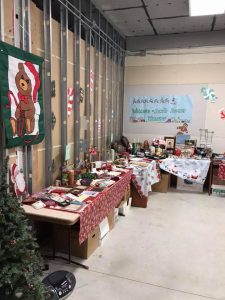 Children can purchase gifts for loved ones at reasonable prices in secret, with helpers who will also wrap the gifts. The shop will also be open December 7th from 5:30 to 8pm, and December 9th and 16th from 10am to 2pm.
Proceeds from the shop help to fund St. Mary's High School service projects. Items for parents, grandparents, children, and even pets will be for sale for children to purchase.

(Thanks to Dawn Prosser)