Work on the Circle Park Rain Garden Project in Storm Lake is beginning Friday.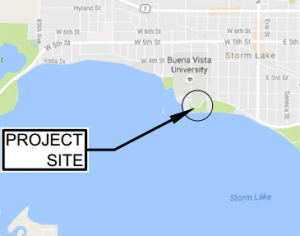 The project includes rain garden excavation for rain garden construction, sediment control measures, landscape plantings, and the reconstruction of a collapsed storm sewer. Healy Excavating is the contractor for the 97-thousand dollar project.
The City of Storm Lake appreciates the cooperation of the community during this project and apologizes for any inconvenience it may cause.