Sioux Central board members accepted the "Excellence in Energy Efficient Design Award" for Commercial New Construction.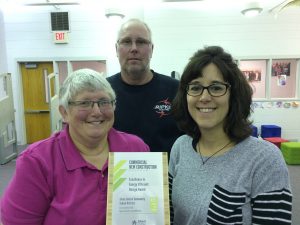 The award is based upon the Sioux Central facility upgrade project completed recently.  The project used LED lighting and multiple other features to reduce energy cost by 43% in the newly constructed classrooms and elementary gymnasium.
Board members pictured are Lory Krummen, Liza Gunnerson, and Randy Ripke.