Dan Wendel has been named the new head coach of the Storm Lake Whitecaps baseball team.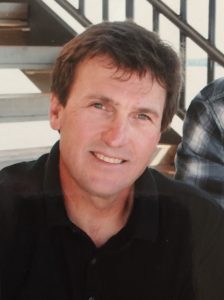 Wendel was previously the head baseball coach at Alta-Aurelia High School the past 9 seasons, and announced he was stepping down as Warriors coach this past weekend.  He has amassed an overall record of 203-67 since he took over the program in 2009 and led his teams to 3 State Tournament appearances.
He was the first baseball coach in the history of Alta or Alta-Aurelia baseball to take a team to the State Tournament. In his first season the Alta Cyclones advanced into the State's Semi Final game finishing 31-3. Wendel has won 5 conference titles in those 9 years and been named District Coach of the Year 3 times. He has also been named Twin Lakes conference, Storm Lake Times and Pilot Tribune Coach of the Year on multiple occasions.
Wendel has also coached Spring and Fall baseball the past 2 years for Perfect Game Baseball, which is the premier scouting service in the United States for high school players. He has traveled the country with Perfect Game's Iowa Select Black team, which boasts some the best and highest ranked sophomore and Junior players in the state of Iowa and the Midwest. Last Season their team qualified for the World Wood Bat National Championships in Jupiter, Florida. This tournament is the most highly scouted tournament of the year for college programs and professional teams alike.
Wendel has coached since the early 1990's and has experience at many levels of baseball.
Other than coaching, Wendel farms and is an auctioneer with Cone Auctions of Storm Lake. His wife, Kim, is the Marketing and Activities Director for Storm Lake United.
His son, Jeremy Lambert, played baseball at Iowa Central Community College for 2 seasons while finishing his baseball career at Buena Vista College in Storm Lake. Lambert was an All Conference and All Region player for BVU during their conference championship season in 2014 . Jeremy was also an assistant coach under Wendel at Alta- Aurelia for 3 seasons.
His other son ,Jordan Wendel, is currently a freshman at Butler University in Indianapolis, Indiana, and playing baseball there for the Bulldogs. Jordan was a member of the Storm Lake Whitecaps last season after his high school season ended. Jordan was a 2 time All State and All District catcher and was an all conference player all four years of his high school career. Dan also has two daughters and a son who live in Springfield, Missouri.
" I am very excited to coach the Whitecaps," says Dan. "This is a great opportunity for me to help these young men achieve their dream and have some fun playing baseball in the summer. I know I have big shoes to fill after Nic Seaman led the Whitecaps to a Pioneer League Championship in his first season as coach. Memorial Field in Storm Lake is a special place for me. While playing high school baseball many years ago we traveled to Storm Lake over the July Fourth weekend for a highly competitive tournament held each year in Storm Lake. This field was one of the most special places to play and had so much character. I am excited to call it home. We are excited to get started and plan on securing some exceptional talent and give our fans a reason to come out and watch some great baseball every night! I am looking forward to the challenge and can't wait to get started."