The Storm Lake High School homecoming king and queen were crowned Wednesday night during the homecoming coronation and pep rally.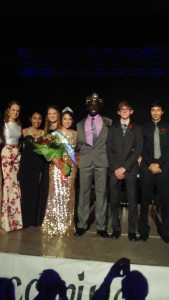 There were six king and six queen candidates. Joshua Werge was crowned king. He's the son of Martha Tongo.
Ailyn Elizalde was crowned queen. She's the daughter of Armando and Rebecca Elizalde.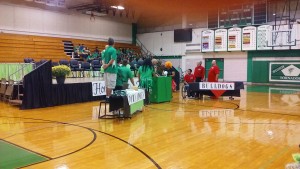 Dad's Skit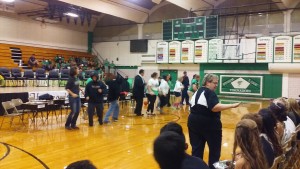 Faculty Skit
Football coach Rudy Wieck thanked the parents and the community for the support of the Tornadoes this season… "the parents have been doing so much for us this year." He also thanked the community, "all of you guys make it so much fun… it's like you can't hardly walk down the street without somebody congratulating us on how the season's going so far. That I think is my favorite part about Storm Lake, is just the amount of unity that this town has for one another, it's really great to see."
The undefeated Tornadoes play Le Mars Friday night at 7:00.