Storm Lake St. Mary's third grade student Nyabieu Malou has her 3-D solar system project on display Tuesday afternoon in the school cafeteria.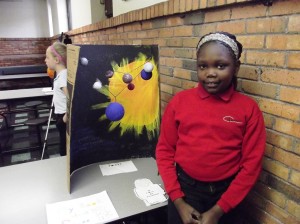 All of Mrs. Heidi Larsen's third graders studied the solar system and created unique projects from the 1989 Challenger explosion to the first steps on the moon. School administrators, teachers, parents and grandparents came to view the projects as well as other St. Mary's students.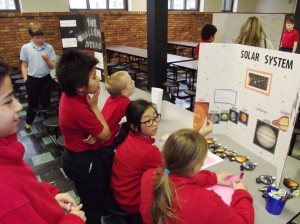 A group of middle school students checked out Avery Fetrow's display and took notes on what they learned from his work.